Keeping our beloved cats safe and secure is a top priority for many cat owners. Despite our best efforts, cats are natural explorers and love to wander around their surroundings. This can often lead to them getting lost, injured or even worse, killed. As such, installing a cat proof fence is an excellent way to provide your furry companion with the freedom they crave while still keeping them safe. One of the most popular cat proof fence systems on the market today is known as Oscillot. In this article, we will take a closer look at what Oscillot is, how it works and why it may be the ideal solution for keeping your feline friend secure and happy.
Oscillot® Proprietary Ltd | Spinning Paddle Cat-Proof Fence System
Cats are curious creatures that love to explore their surroundings. However, this can sometimes lead them into dangerous situations, especially if they wander too far from home. As a responsible cat owner, it is important to keep your feline friend safe and secure. One way to do this is by installing a cat-proof fence oscillot.
What is a Cat-Proof Fence Oscillot?
A cat-proof fence oscillot is a type of barrier that uses spinning cylinders to prevent cats from climbing over the top of a fence. The system consists of several spinning cylinders that are mounted along the top of the fence at regular intervals. When a cat tries to climb the fence, it will be unable to get traction on the cylinders and will slide back down.
How Does It Work?
The oscillot system works by creating an unstable surface on the top of the fence that cats cannot grip onto. The rotating cylinders spin freely when touched, making it difficult for cats to gain purchase or hold onto them. This keeps your furry friend safely contained within your yard without causing any harm or injury.
Benefits of Using Cat-Proof Fence Oscillot
There are several benefits to using a cat-proof fence oscillot, including:
1) Safety: By keeping your cat within your yard, you can ensure its safety and protect it from outside dangers such as cars and other animals.
2) Peace of Mind: Knowing that your cat is safe and secure in your yard can give you peace of mind and reduce stress levels.
3) Cost-Effective: Installing an oscillot system on your existing fence is much more cost-effective than building an entirely new enclosure or purchasing an expensive outdoor cat run.
4) Easy Installation: The oscillot system can be easily installed on most types of fences without requiring any special tools or equipment.
5) Eco-Friendly: Unlike other containment options such as electric fences or netting, the oscillot system is completely eco-friendly and does not harm wildlife or the environment.
Things to Consider Before Installing a Cat-Proof Fence Oscillot
Before installing a cat-proof fence oscillot, there are some important things to consider. First, you must ensure that your fence is tall enough to accommodate the system. The oscillot cylinders need to be mounted at least 30cm above the highest point of the fence to be effective. Additionally, you should also consider the size and age of your cat. Older cats or those with mobility issues may have difficulty navigating an oscillot system and may require alternative forms of containment.
Conclusion
A cat-proof fence oscillot is an innovative and effective way to keep your feline friend safely contained within your yard. By creating an unstable surface on top of your fence, this system prevents cats from climbing over and wandering off into dangerous territory. With its many benefits, including safety, peace of mind, cost-effectiveness, easy installation, and eco-friendliness, it's no wonder that more and more cat owners are turning to oscillots as their go-to containment solution. So why not give it a try and see for yourself how this simple yet ingenious system can help keep your furry friend safe and sound?
Gallery of cat proof fence oscillot
Oscillot® Proprietary Ltd | Spinning Paddle Cat-Proof Fence System
50 METRE DIY FENCE KIT Oscillot® Cat-Proof Fence System | Oscillot …
ADDITIONAL CAT-PROOFING Oscillot® Cat-Proof Fence System | Oscillot …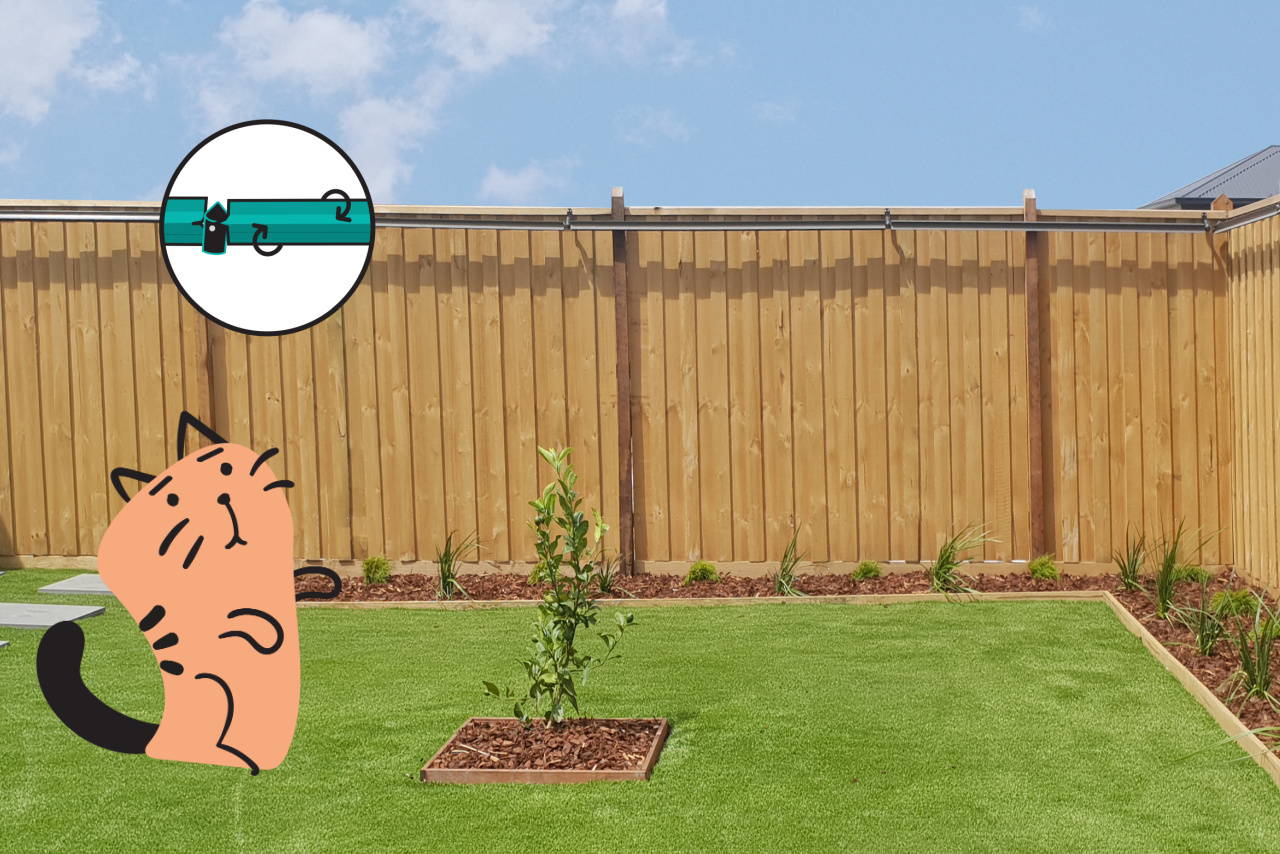 6 METRE DIY FENCE KIT Oscillot® Cat-Proof Fence System | Oscillot …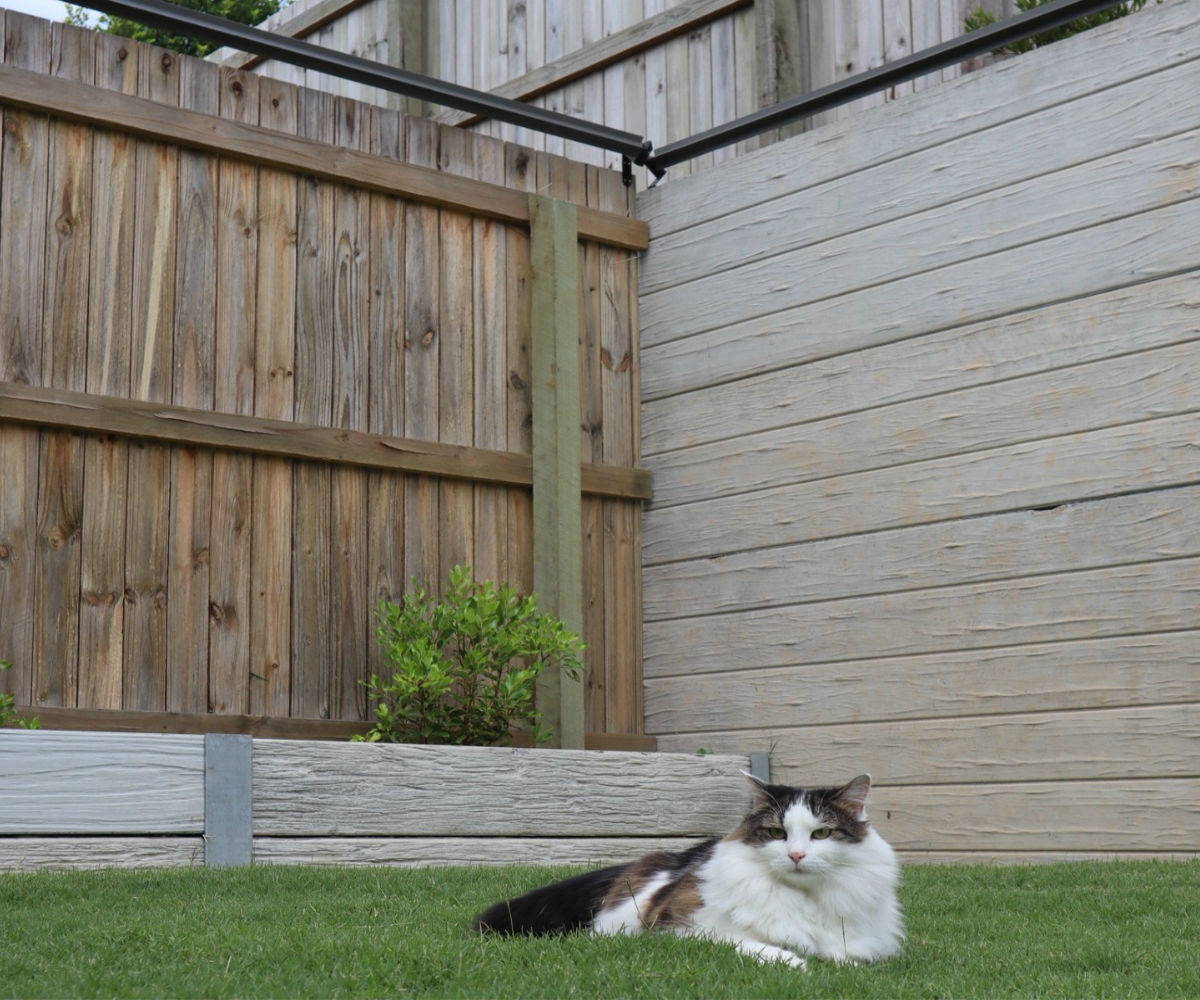 18 METRE DIY FENCE KIT Oscillot® Cat-Proof Fence System | Oscillot …
Oscillot® Proprietary Ltd | Oscillot® Revolutionary Cat Fence System
Oscillot® Proprietary Ltd | Spinning Paddle Cat-Proof Fence System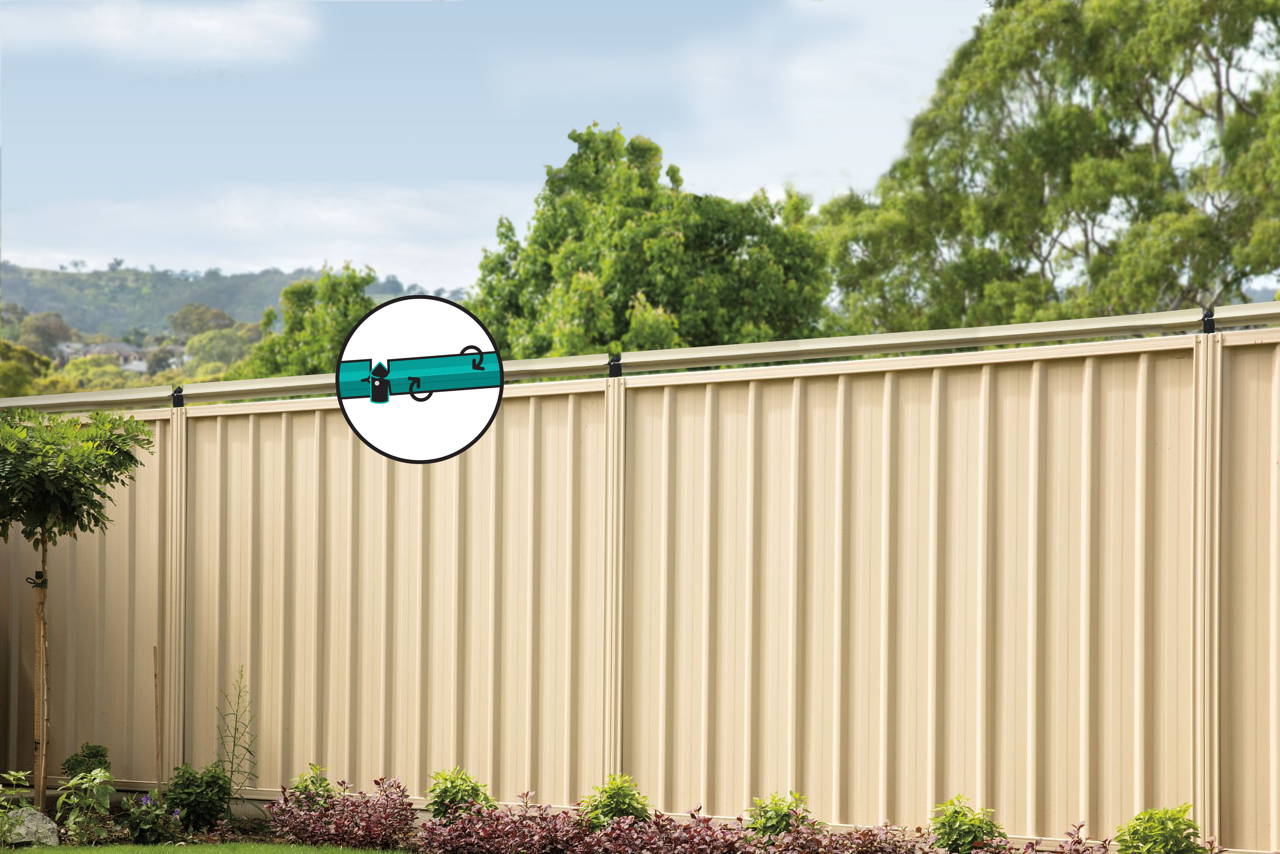 2 METRE DIY FENCE KIT Oscillot® Cat-Proof Fence System | Oscillot …
Cat Containment System – Oscillot – Gallery | Cat proofing, Diy …
Cat proof your fence with rollers to give your cats freedom outdoors …
Video of cat proof fence oscillot
Cats VS Cat-Proof Fence – Oscillot® Top 5 Escape Attempts
Oscillot® is the revolutionary cat containment system that can be installed onto almost any type of existing fencing. It is a unique and unobtrusive alternative to cats cages and netting and is the only cat containment system of its type in the world! Cats instinctively roam and easily scale normal fences with a jump – grab – climb action …